<!BODY BGCOLOR="#99F5C9" TEXT="#004080" LINK="#000000" VLINK="#000000" ALINK="FF30FF"> <!BODY BACKGROUND="aflag.JPG">



<!BR> <!BR> RETIRE THEM ALL !

<!BR><!BR> <!table border=12> <!tr> <!td> <!center><!img src="it-counts.gif" padding="0"><!img src="it-counts.gif" padding="0"> <!img src="it-counts.gif" padding="0"> <!/tr> <!/td> <!/table border> <!BR><!BR>
<!center>


The Madam Speaker first pounded her gavel on January 4, 2007.
What are the many accomplishments of the democratically
controlled congress and senate in the past 3 years?




Less than a month after becoming Speaker, Pelosi used bullying tactics to
force the USAF to provide on-call air travel for the Speaker and her staff -
ALL AT TAXPAYER EXPENSE!


Pelosi promised that the new congress would not propose or contribute to
deficit spending. The national debt increased from $8,670,000,000,000 to
$13,670,000,000,000 under Pelosi's congress from January 4, 2007 to
October 22, 2010 (that's a $5 trillion spending increase in 40 months).


The Pelosi congress voted themselves a pay increase, then they voted
NO on Social Security COLAs for retired U.S. Citizens.


The democratic controlled congress voted for and passed Obamacare, and
then they read the bill.


Obama's healthcare bill (now law), taxes home sales and home rentals 3.5%.
<!BR>

The Obama White House (Eric Holder) filed suit against Arizona and the AZ
Governor Jan Brewer for making federal immigration law into state law.


The democratic controlled congress bailed-out: GM, Freddie, Fannie, banks,
AIG, toxic assets, etc. while unemployment increased to 15% in Nevada and
12% in CA and almost 10% in the United States overall. We were promised
unemployment would not go above 8%.


The democrats stated that ALL bills before congress would be accessable to
U.S. citizens 72 hours prior to a congressional vote. They LIED!


And now they want to pass "CAP & TRADE" (call it 'cap' the amount of energy
you can use and 'tax' the hell out what you do use).




DO YOU THINK IT MAY BE TIME TO CUT-DOWN THE DEAD WOOD?

<!center> <!/center>

AND THEN IT's TIME TO BURN THE ENTIRE WOOD PILE!

<!center>




<!BR> <!BR> <!BR>

FIRE THEM ALL !





<!table border=12> <!tr> <!td>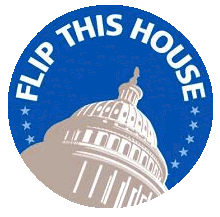 <!/tr> <!/td> <!/table border>
<!HR><!BR> <!BR>